4th Fridays VIRTUAL Juried Photography Exhibit Submission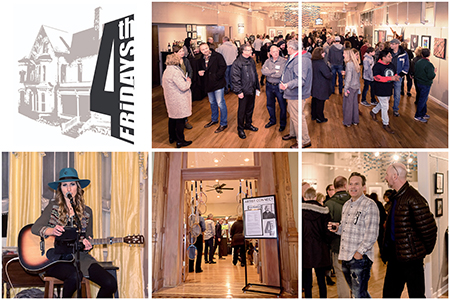 Until we can meet again in person in larger gatherings…
4th Fridays has made the wise decision to go fully VIRTUAL and also fully photography for the next three months of 4th Fridays Art Exhibits. Please hear how much we obviously love ALL art mediums but we strongly feel we are doing the nuances of other mediums a disservice representing them online in a jpeg. Kindly push back and tell us otherwise if you disagree – nancy@nancymerkling.com. We are all navigating these newer waters together.
For 2020, the three remaining 4th Fridays VIRTUAL Juried Photography Exhibits are – September 25th, October 23rd and November 27th.
SO without further delay, THANK YOU for your interest in submitting photography to our 4th Fridays VIRTUAL Juried Photography Exhibit – ALL photography is welcome. Hit us with your best shots! For our returning artists, you will notice we have changed a few things in our submission process. Let us know if you have any questions or experience any technical difficulties.
After you have read the prospectus, please let us know if we can assist you in any other way! We are here to help.
Remember, we are VIRTUAL only until post pandemic.
PRE PANDEMIC, ten months a year, our fresh + fun art event would host a juried art exhibit, photo contest, Featured Artist exhibit, People's Choice voting, vendor artists, live music, light appetizers, wine, beer and more! Over 500 people would come through the door each event with many driving consistently from Chicago, Madison and Milwaukee! Once we are able to recreate our 4th Fridays Art Event Opening Reception, you'll understand exactly what all the fuss is about and mark the date each month… but NOT until POST PANDEMIC. Sigh.
Nancy and The Amazing Team of 4th Fridays Art Event | Nancy Merkling Productions, LLC