4th Fridays Art Event at The Dole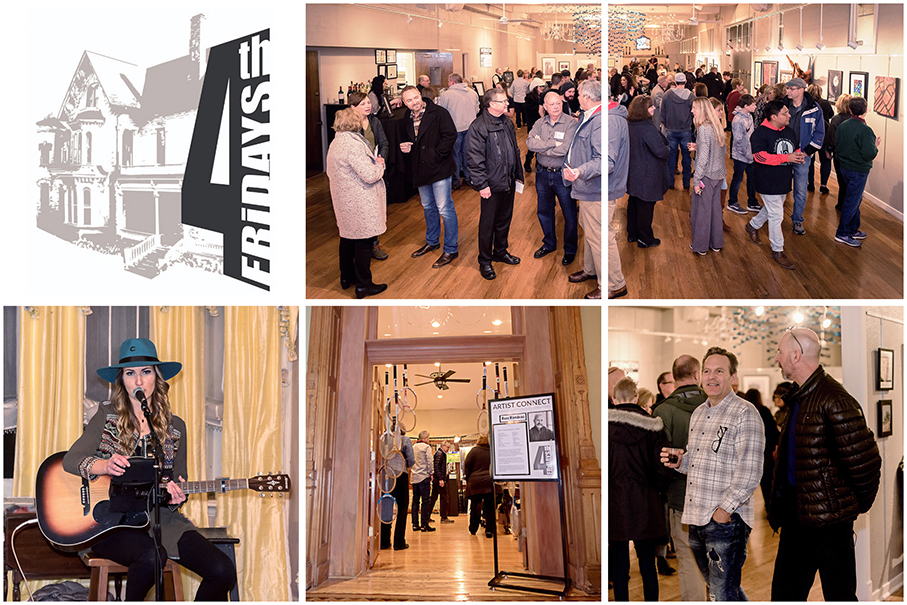 4th Fridays Art Event at The Dole is BACK in person
401 Country Club Rd; Crystal Lake, IL
6:00 – 9:00 $10 cover
Remaining Dates for 2022
May 27, Jun 24, Jul 22, Aug 26, Sep 23, Oct 28
three exhibits – art [all media], photo exhibit and featured solo artist show
live music on two stages in two separate galleries
cash bars – roving snacks on trays – cool culture – mansion upstairs open
4th Fridays is made possible by a large culture of committed volunteers who believe that keeping the arts alive and thriving in a community is beyond important. And doing that in a fresh + fun innovative monthly art event in an historic venue is one really great way to do that!
Nancy Merkling Productions' 4th Fridays Art Event started at The Starline in Harvard in April 2011 and moved to The Dole Mansion in Crystal Lake in October 2019. We ran three crazy successful events here and then, you know, Covid. We took the photography portion online to keep the community and connection up and waited for the mask mandates to go away because our event is worth waiting for. It's TIME to go back to a full, in person, art exhibit.
April 22 2022 is back to IN PERSON and our team couldn't be more thrilled. It's been a looooong two years and we are ready for this crazy cool culture to reconvene.
For more information, view the prospectus on the submission process:
2022 4th Fridays Art Event at The Dole
January 28th
June 24th
February 25th
July 22nd
March 25th
August 26th
April 22nd
September 23rd
May 27th
October 28th
November + December – break for the holidays
Nancy Merkling Photography Productions
The Dole 401 Country Club Rd Studio 104
Crystal Lake, IL 60014
815-347-8535