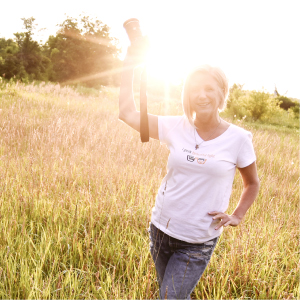 About the Artist: Nancy Merkling
"As a child, the images that captured me most were those in which the sunlight was so intense that it altered the scene in some way."
Born: An artist. It's my blueprint.
School: Art and Math and Photography.
Goals: Love God. Love others. Master the art of my photography. [The rest fall under one of these categories.]
I am an artist.
I was an artist before I knew the word ironically meant more than just staying in the lines with my crayons. I make artwork because.
I am a teacher.
Creating artwork is not enough. Sharing and inspiring others through teaching my Simply Learn | Photography Workshops defines a day well spent.
I am a photographer.
There's an art to using a left-brained tool to create right-brained images. Other artists get to use fun things like paint and get messy.
I am an art event producer.
"4th Fridays" at The Starline Gallery is a life dream brought to fruition. If you haven't attended, well…let's just say you should. These are held 9 months a year on the 4th Friday of the month January through August with a grand finale in October before we break for the holidays. Once you attend a "4th Fridays", you'll pen them on your calendar for life!
I am a person.
My nephews call me "Famous Aunt Nancy". My kids call me "Mom". Others call me friend, teacher, encourager, mentor & confidant. For me, I'm simply someone who lives to grow and is humbly grateful for the many venues available for me to do this in.
Photography and the stories behind it fascinated me from an early age as I flipped through my grandmother's black-paged albums with crinkle cut edged photographs tucked in to corner triangles. The images that captured me most were those in which the sunlight was so intense that it altered the scene in some way. Beautiful light captivated me & sent me on a life journey to honor it through my artwork.
I have 3 sermons in life: love well, seek beautiful light and grow. My New Year's Resolution has been the same for over 9 years : pause. I believe if you do one thing that you really love with a thirst and intense commitment over a long period of time, eventually you have something pretty incredible to show for it. I believe I am on that path.